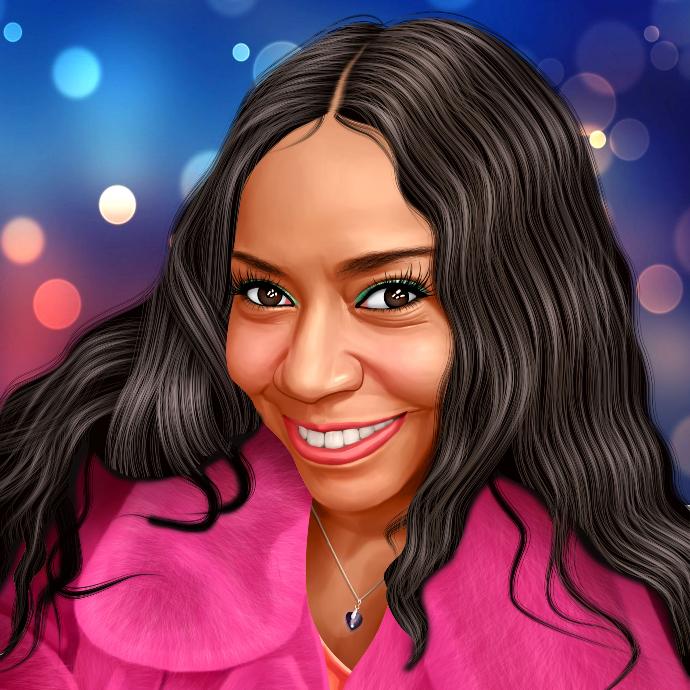 Queen AndreYAH Black

Queen AndreYAH's music has also been featured on USA and Russian radio, Piccolo and M.O.J.A Festivals in Charleston, South Carolina and the White Dog Festival in Belorussia. She has produced concerts and one-woman shows in jazz venues on Broadway and off-off Broadway. She got her start years ago at Jazz Cultural Theater in New York City, where Barry Harris was a partner. She has also shown her work at Club La Mama Theater, The Metropolitan Room, Triad Theater and other venues off-Broadway.
Queen AndreYAH Black's self-titled EP broadcasts her distinctive sound and exquisite musicality. She blissfully merges sweetness and command into cover and original
songs like "Gem of A Man" and her rendition of "Blessed Assurance". This EP is bound to leave its mark in the gospel, jazz and R&B scene, as will the virtuous woman herself, Queen AndreYAH Black.
Queen AndreYAH was born and raised in Stamford, Connecticut and is currently based in New York City. She says, "My great-great grandfather George D. Hernandez, a tenor, sang light opera, jazz and spiritual songs worldwide. My late mother came from 8 generations of ministers, she exclaimed that I came out of the womb singing. I sang incessantly around the house. When my mother discovered my voice she said it was beautiful and sent me to study opera on weekends at age 11. My father, Gilbert Hernandez Black, a retired Negro League baseball player, was the sole proprietor of Black Records, a mom and pop record shop in Norwalk, Connecticut. As a child, my sisters Cheryl, Monique and I took part in dancing like Soul Train dancers in the windows of the shop. My father said we attracted many customers who purchased records. I've listened to all genres of music all my life. This has given me a musical understanding I am very grateful for."
Reviews
Amsterdam News – "AndreYAH Black...puts on a show that is drop-dead wonderful; leaving no doubt that hers is a performance that deserves wide recognition. In a word, Black is spectacular."
Connecticut Magazine, Cathy P. Ross 9/2009 A Song and A Call – Singer/Songwriter AndreYAH Black, The Stamford native, also an Evangelist missionary, provides underprivileged African nations with support, sustainability, education and women's empowerment… "It's important to give," Black said. "When you give, it always comes back to you."
African Sun Times, Carmelita Frazier 9/2011 – "I must say this was an overwhelming evening of music like none I've experienced in a very long time. It was truly an international inspirational experience".
The Good News Chronicles, 12/2012 – "Gospel and Christian Contemporary singer/songwriter, missionary, and evangelist Queen AndreYAH has earned the respect and admiration of gospel aficionados over the years by weaving an uncanny and divinely potent blend of music and message that effectively reaches the hearts of listeners and transports them into another dimension."
Website
SoundCloud
Bandzoogle
Blessed Assurance

Queen AndreYAH Black's "Blessed Assurance" is featured on Babbie Mason Radio.