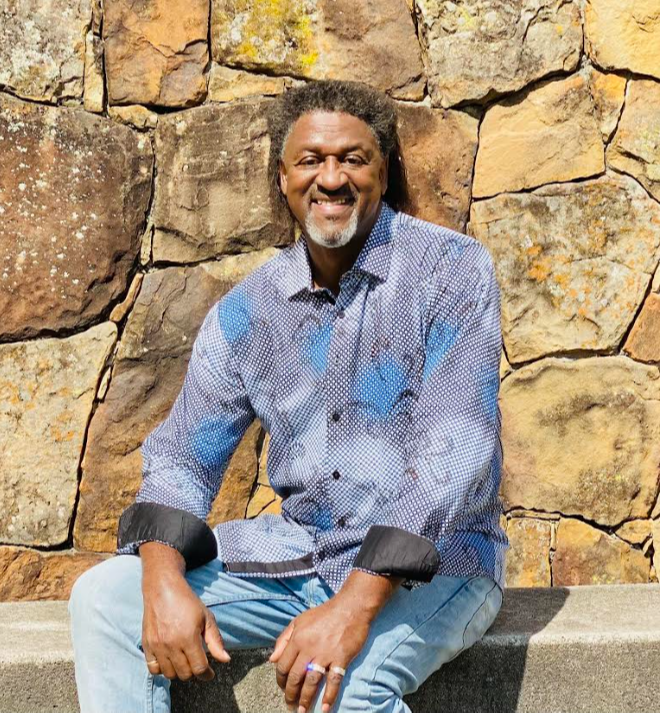 Dennis Glover

"You will seek me and find me when you search for me with all your heart." The Bible verse, Jeremiah 29:13, has special meaning to Dennis and his walk with Christ. "A whole heart, that's the key. The Lord wants us to know and serve Him with a whole heart. It is through this type of commitment our joy is full no matter what we face. We can rest assured that our hopes and dreams are secure. The Lord will give us the desires of our hearts."
Dennis' faith in Jesus Christ led him to write original songs that he recorded on his debut album entitled
All That He Gave Me
, which launched his musical career. He has recorded numerous albums and performed in churches and musical venues throughout the United States, including the White House. He is joined by his wife, Cheryl, who is an anointed singer, dancer, choreographer, and model. Together they have shared their music for over thirty-five years enriching the lives of youth and encouraging many others. Dennis Glover's new album,
The Way
, is an intimate walk with Jesus on a musical journey through the challenges of life. It allows you to see through his eyes as never before. His latest work features his family's unique styles and gifts which are sure to inspire listeners from all walks of life.
Dennis has served as a Director of Local and National Youth Organizations such as Parks and Recreations, Camp Fire Boys and Girls, and The National Bar Association. In every aspect of his life, he has impacted thousands with his music to find their way through faith in Jesus Christ. Dennis and Cheryl have three daughters, Montego, Adrianna, and Danielle Glover. Montego is a Tony Nominated Actress performing on Broadway in shows such as Memphis the Musical, and Hamilton in Chicago. Adrianna is a guest musical artist performing on Royal Caribbean's "Wonder of the Seas" cruise ship (the World's Largest Marine Vessel). Danielle is a prolific singer who writes and produces for her very own YouTube Channel (StarPuppy).
Website
Facebook
Instagram


The most important words you will ever hear are the words spoken to you by God. LISTEN, BELIEVE, ACT on the Word of God!