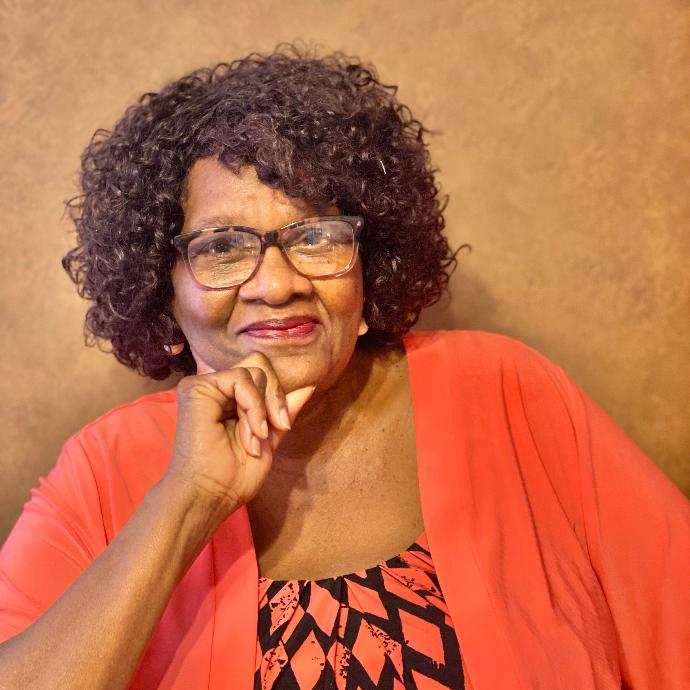 Faye Howard

Faye was born on August 7, 1946 in Winterville, North Carolina. Growing up in a family of 10, she was given a lot of responsibility being the second oldest and the first girl. Faye states that "life was not always easy for us during that period, but our parents always gave us the freedom to express ourselves through whatever talents we had." Having parents who loved the arts, Faye and her siblings learned to appreciate and take part in creative activities. Keeping the tradition alive, they have family gatherings where family members can showcase various creative talents and accomplishments.
Known for the simplicity of her words, Faye Howard discovered an appreciation for the worth of words at an early age. At the age of 16, she was recognized by a poetry society and her first poem entitled, "A Minute's Dream", was published. Faye was introduced to songwriting through The Inner Circle, a weekend music conference for Christian creatives hosted by Babbie Mason. In 2001, she took a chance and submitted her very first song, which placed second overall in the Songwriting Competition. In 2002, Faye would go on to submit a new song, which placed third overall in the Songwriting Competition. The opportunity to submit her own song lyrics gave Faye the confidence to start writing songs. Her song, "I Want More" was submitted by The Nashville Songwriters Association International to their Pitch To Publishers Luncheon in 2014. That same song landed her the Second Place Award at Babbie Mason's Inner Circle Songwriting Competition 2021. Faye has even received special recognitions for songwriting from The Contemporary Christian Association International and The International Songwriting Competition. Faye is a member of the Nashville Songwriters Association International, Contemporary Christian Music Network International and ASCAP.
Faye began making contributions to her church and community theater by writing for special events, including plays, church documentaries and women's conferences. "Because She's A Lady" is a book based on the writings that Faye contributed to the women's ministry at her church. It also contains other writings in reference to the church as a whole. This book honors the inspiration that came about as part of her experience with the women's ministry. In 2010, Faye was diagnosed with stage four lung cancer. It is her hope that her upcoming book will minister to others who are fighting a terminal cancer diagnosis.
A sensational senior at seventy-five years of age, Faye Howard is the proud mother of two children and a grandmother of eight. She married and lived in Charlotte, North Carolina for 25 years before returning home to care for her parents. Faye currently resides in Winterville, North Carolina. Faye hopes readers will get a glimpse of her heart as well as their own, as they experience her writing, poems, books and songs. She says, "The voice of God is my greatest inspiration. He allows me to see Him in every circumstance, so my life and my work might be a blessing to every person I encounter."
Facebook
Amazon
Website


"When my sun goes down and they lay me to rest, I pray that I have done my best to live a life worthy of my Savior's sacrifice; to lift up His name through my life."
I Want More

Faye Howard's song "I Want More" won the Second Place Award at Babbie Mason's Inner Circle Songwriting Competition 2021. "I Want More" is now featured on Babbie Mason Radio.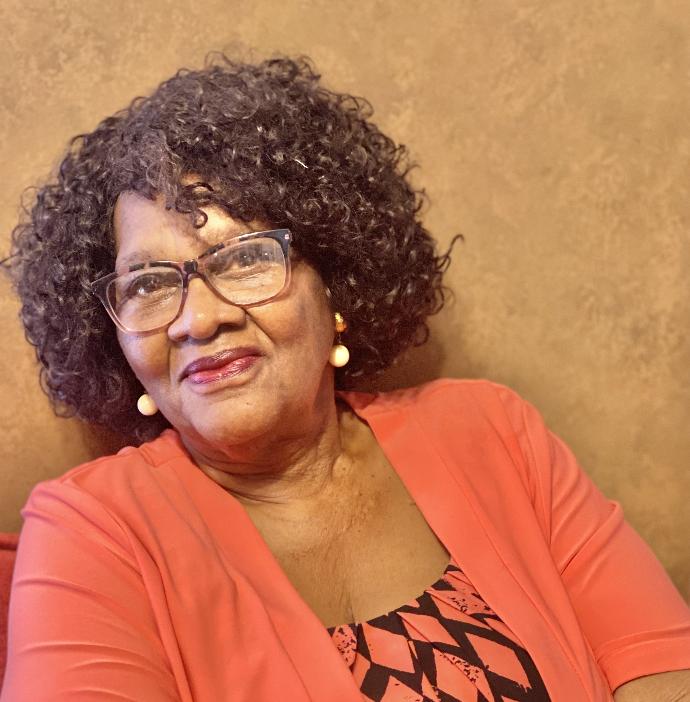 Because She's A Lady

Faye Howard's Because She's A Lady is featured on Babbie Mason Radio and available for purchase on Amazon. Because She's A Lady is a moving collection of poetry, prayers, affirmations and inspirational lyrics that will touch the hearts of all who read it. You can hear more about Faye's book on Babbie's House On The Radio.