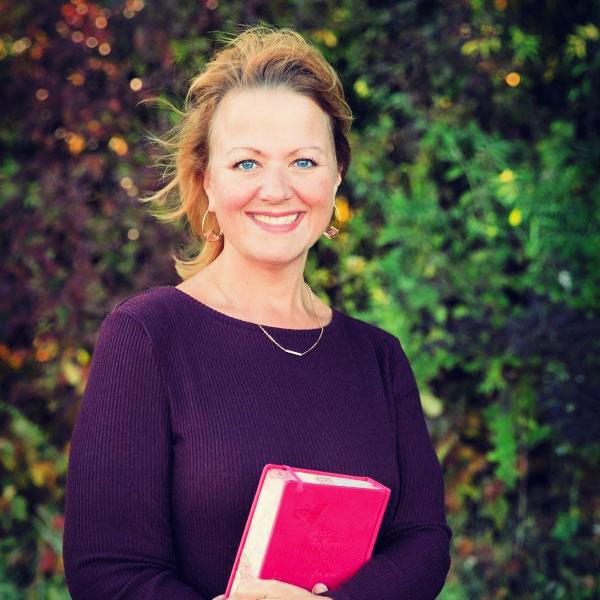 Greta Brokaw

Greta Brokaw is the author of Heart Medicine Devotions. In this encouraging and transparent book, Greta inspires others to embrace a heart that runs after God. From her own experiences as a wife, mom, speaker, singer and a woman with imperfections, she desires to point other struggling women to Christ.
Growing up as a pastor's daughter, Greta learned the mechanics of ministry alongside her parents. It took several years of her own struggles outside of the church to grow a true heart and hope for ministry. A truth-teller and a grace-giver, Greta has a heart for the woman who looks okay on the outside, but is lost on the inside. Brokaw says "I know what it's like to feel permanently lost in sin. I know what it's like to be isolated and unable to reach out for help. But I also know that God is a restorer, that He is a healer and forgiveness is just a prayer away. I know He has plans and purposes that can outlive our past. Inspired by Proverbs 17:22, I began writing daily devotionals and sending them to friends and family. And that small step of service grew into much more". Through her devotions as well as her music she points those women to the hope, healing and restoration that she has found by truly living God's Word.
In 2020, Greta published her third book of devotions, Heart Medicine, Volume 3. She also released a CD of original songs entitled God's Not Done.
Greta's love for the Bible is contagious, and her passion is to engage and encourage women with the perfect truth of God's Word. Out of that passion, Greta serves her church as a leader in a discipleship and recovery program. She was also blessed with the opportunity to lead a women's Bible study in her home.
Greta lives in the Rochester, New York area with her husband, Paul, and their 9-year old son, Joey. They are active members of Southeast Bible Baptist Church in Penfield, New York.
Website
Facebook
YouTube
Spreaker
Spotify


My desire is to encourage, inspire, and offer hope to people in their relationships with God, themselves, and with others.
God's Not Done

Greta Brokaw's album, God's Not Done, is her most recent project from the year 2020. Her song "In His Hand" has been featured on Babbie Mason Radio. Greta discussed her story and the healing and restoration she has found by living God's Word on Babbie's House On The Radio.