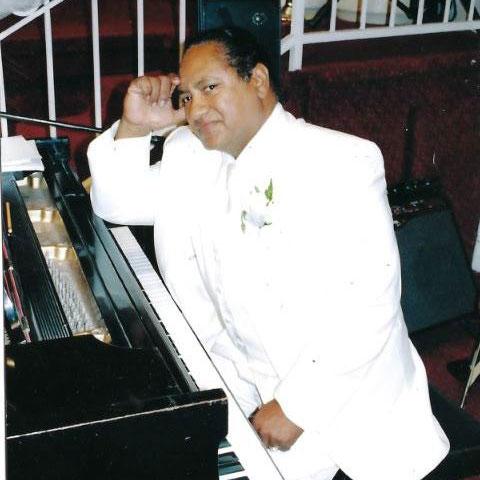 Harold Johnson

Harold Johnson is a gifted singer, songwriter, and music producer. The co-founder of the Summer Christian Music Workshop, he has been on staff at the Crenshaw Christian Center in the Worship and Arts Department for 24 years. He is also the co-founder of Sowers Christian Ministries Worldwide, a ministry that presents a cantata he wrote and produced, called "His Only Begotten Son". The Cantata, which features Harold's original compositions, is a narrated production with props, costumes, dancers, singers and sign language for the hearing impaired. Assisted by his wife Diana, they have performed the cantata from San Diego to San Francisco and most recently in Palm Desert (Indio) California.
Harold is a graduate of Crenshaw High School and the author and the composer of The Crenshaw High School Alma Mater. Johnson attended West LA College, LACC, USC School of Music and Friends International Christian University. He graduated with degrees in music and counseling as well as becoming an ordained minister.
Johnson was featured on the Crenshaw Christian Center's CD Sanctuary Voices, where he leads the song, "How Excellent." After 19 years, the radio station KJLH in Los Angeles, is still playing the song regularly. Harold arranged three of the six songs that were featured on Crenshaw's Christmas CD Noel. Two years ago, Harold recorded and produced his first solo project entitled, Think of these Things.
Dr. Harold P. Johnson is a native of Los Angeles, California, where he is a referee for Pop-Warner, middle school, high school and semi-professional football. He and his wife have been married for forty years. They have three sons and eight perfect grandchildren. In his free time Harold enjoys travelling, playing racquetball, riding his motorcycle, watching movies and spending time with family.
Facebook
Email


My desire is to encourage, inspire, and offer hope to people in their relationships with God, themselves, and with others.
Noel

Harold Johnson's Christmas hit "Noel" was featured on Babbie Mason Radio. You can hear his story on Babbie's House On The Radio.