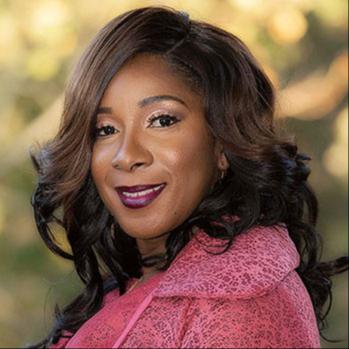 Keri Fraser
Pastor Keri Fraser, a native of St. Thomas, U.S. Virgin Islands, is a multi-gifted Pastor and Prophetic Psalmist who willingly shares her gifts of ministry with the body of Christ. She is an anointed preacher with a powerful message of deliverance, and has impacted many lives throughout the Caribbean, United States, and Europe.
Pastor Keri co-labors in ministry with her husband, Prophet Dwayne Fraser. Together, they provide vision and leadership to Abundant Rain Empowerment Church in Decatur, Georgia as well as other international ministries. Pastor Keri is currently serving as the Senior Pastor of Abundant Rain Empowerment Church, and has the distinct honor of leading a multi-cultural body of believers committed to transforming families to impact nations.
Pastor Keri has a strong passion for praise and worship. She is an accomplished songwriter and gospel recording artist, whose rich alto voice does nothing short of ushering you into the presence of God. Her highly anticipated CD project, In Awe of You, has received such recognition as the Season 10 Prayze Factor Songwriter of the Year, and Video of the Year (for her song "Open Heaven"), as well as a Newsome award for Female Vocalist of the Year. Pastor Keri was also recognized as the Season 12 Prayze Factor Songwriter of the Year, Praise and Worship Solo Artist, and Artist of the Year.
Pastor Keri wrote her first book, Taking the Limits Off! , to challenge believers to walk in God's divine order and unlimited power. Her new book, Tea with Pastor Keri, is a devotional journal designed to encourage believers to recharge in the presence of God. She is also the host of the Tea with Pastor Keri show, which can be seen on PGN TV powered by Xperienc on Demand.
Pastor Keri holds a Bachelor of Science degree in Accounting. Throughout her career, she has received numerous awards for excellence in Accounting and Financial Management. She is the business owner of Fraser Financial and Computer Solutions. Pastor Keri also holds a Master's Degree in Christian Education and a Doctorate in Ministry.
Pastor Keri has been happily married for 27 years, and is the proud mother of three children.
Website
Facebook
Instagram


Declaring, there is an open heaven over me. I see blessings, healing, deliverance, a breakthrough - coming my way.
Open Heaven
Pastor Keri Fraser's "Open Heaven" is featured on Babbie Mason Radio's The SHOUT Project.