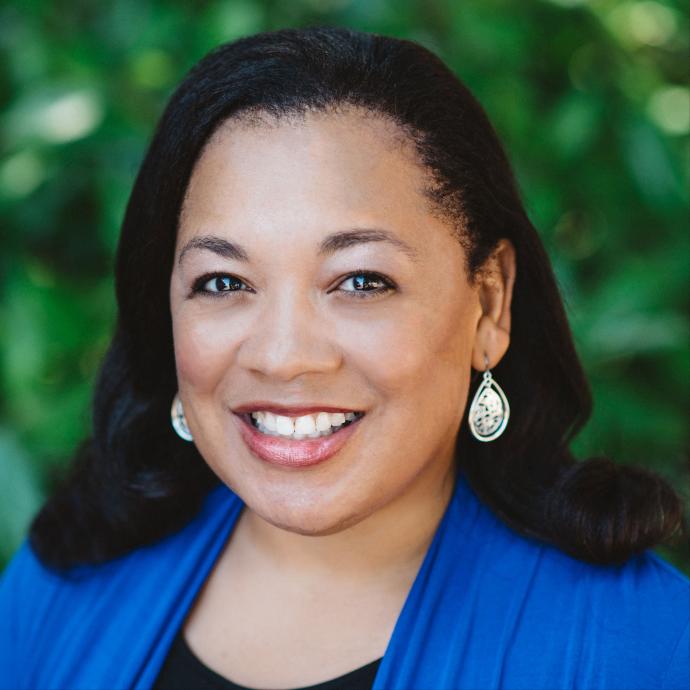 Dr. Saundra Dalton-Smith

Dr. Dalton-Smith is a board-certified internal medicine physician with over 20 years in practice near Birmingham, Alabama. She received her B.S. in Biochemistry at the University of Georgia and graduated with honors from Meharry Medical College in Nashville. She has been an adjunct faculty member at Baker College and Davenport University in Michigan teaching courses on health, nutrition, and disease progression.
Dr. Dalton-Smith is an international wellness expert and media resource on the mind-body-spirit connection featured in numerous media outlets including CNN, ABC,
Prevention
, MSNBC, CBS, FOX,
Women's Day
,
Fast Company
, INC,
Psychology Today
and
Redbook
. She is also a Good Housekeeping Top 100 medical expert featured in
Doctors' Secrets
.
Dr. Dalton-Smith is the author of numerous books including
Set Free to Live Free: Breaking Through the 7 Lies Women Tell Themselves
and
Come Empty
(winner of the 2016 Golden Scroll Nonfiction Book of the Year and 2016 Illumination Award Gold medalist). Her newest release is
Sacred Rest: Recover Your Life, Renew Your Energy, Restore Your Sanity
, including ground-breaking insight on the seven types of rest needed to optimize your productivity, increase your overall happiness, overcome burnout and live your best life. Over 100,000 people have discovered their personal rest deficits using her free assessment at
RestQuiz.com
.
Her speaking experience includes being the opening speaker for the sold-out 2019 TEDxAtlanta CTRL-ALT-DEL event as well as being part of the Centers for Disease Control and Prevention Wellness Speaker Series. Her speaking credits include corporate, non-profit and association events.
She has shared her tips on merging faith and medicine with over 16,000 health care professionals to encourage the current and next generation of doctors to treat the whole person. Learn more about Dr. Saundra at
IChooseMyBestLife.com
and
DrDaltonSmith.com
.
Facebook
Instagram
Twitter
LinkedIn


You can't give your best when you're pouring from your emptiness. #SacredRest
Sacred Rest: Recover Your Life, Renew Your Energy, Restore Your Sanity

How can you keep your energy, happiness, creativity, and relationships fresh and thriving in the midst of never-ending family demands, career pressures, and the stress of everyday life? In Sacred Rest, Dr. Saundra Dalton-Smith, a board-certified internal medicine doctor, reveals why rest can no longer remain optional. You can learn more about her inspiration behind the book and her amazing story here on Babbie Mason Radio.