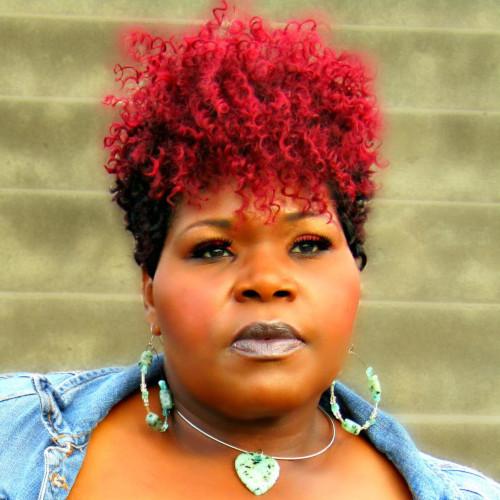 Shanrae' Price
Shanrae' Cheree Price is an accomplished songwriter, singer and producer who has worked in the music industry for over twenty-eight years. Price's singing career began to take off when she started singing with The Daryl Douglas Ensemble. In December of 1991, The Daryl Douglas Ensemble received the opportunity to sing back up for George Michael when he performed at the world-famous Madison Square Garden. After the performance with George Michael, Shanrae' and sister, Kelly Price, were asked to perform at the 1992 Grammy Awards with Mariah Carey. One day during rehearsal, the two sisters were singing when Mariah overheard them, and quickly asked her manager Randy Hoffman and Tommy Matola, Sony President at the time, to consult them about being her background singers. Shanrae' Cheree Price was able to branch out and perform with other well-known artists such as C&C Music Factory, Aretha Franklin, Baby Face, Luther Vandross, Gloria Estefan, Ann Nesby, Full Force, Montell Jordan, Cee Lo and Jermaine Dupri. Shanrae' Price had the opportunity to sing jingles, soundtracks, performances on Arsenio Hall, David Letterman, MTV Unplugged, The Grammy Awards and London's Top of the Pops.
On January 20th, 2018, Shanrae' released her solo project called "Long Time Coming". Her solo project soared, and received great recognition. Price's song "No Boundaries'' was nominated for the 2018 IRAA award and received the 2018 Radio and Records New Artist of the Year award. Shanrae' was nominated for the 2019 KIA Awards, a three-category nomination for the 2019 Gospel Choice Awards, along with a three-category nomination with the VIGA awards. To her surprise, Shanrae' was also nominated as a seven-category nominee for the 2019 Rhythm of Gospel Music Awards, as well as an eight-category nominee of the 2019 Prayze Factor awards. Price took home the 2019 Praise Ministry of the year Prayze Factor Award, TGBTG. Recently, Shanrae' was nominated for a 2020 TGMEA award.
Shanrae' Price is excited concerning what the future has in store for her and her ever-growing career. She looks forward to sharing her gifts with the world, in the hopes that listeners are blessed with what they hear.
Twitter
Facebook
Instagram


Lord, You've been real good to me. Lord, You saved my soul and set me free.
No Boundaries
Shanrae' Price's "No Boundaries" is featured on Babbie Mason Radio's The SHOUT Project.